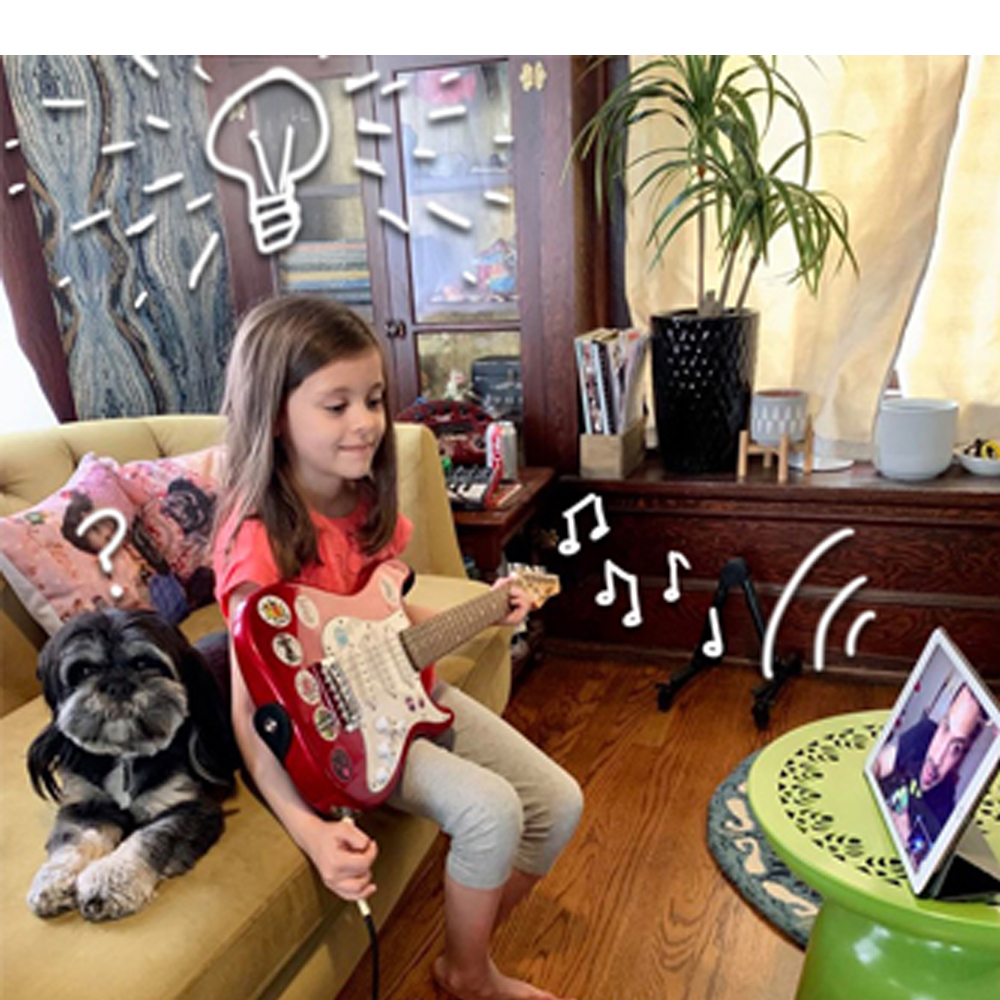 Your Child Can Learn Guitar From The Safety Of Your Home 
What if your child could pick up a new skill that would allow them to unleash their creativity from the safety of your home? With free online guitar lessons from Rock Dojo, they can! Now is the perfect time to get your child started on an online guitar lesson plan with Rock Dojo. Rock Dojo's guitar sensei, Brian Parham, will take your child on a journey that ends in them earning a black belt in playing the guitar – and the first three lessons are free!
How Can I Get Access To Free Online Guitar Lessons For My Child?
Signing up for the first three free online guitar lessons with Rock Dojo is easy. All you have to do is join the email subscription list. The video lessons will be sent straight to your inbox along with a PDF companion for the video lessons. Sign up and watch your child learn at an amazing speed! By the end of their first lesson, your child will be able to play their first guitar riff.
What's A Guitar Riff?
A riff is a simple, repetitive musical phrase. It is a simple place for your child to begin playing the actual strings on the guitar and is a skill that they can continue to use as they learn more advanced techniques. Sign up for Rock Dojo's free online guitar lessons soon you'll be listening to your child play their first riff!
Sign Your Kids Up For Online Guitar Lessons
The Rock Dojo is an award-winning guitar program for kids in Portland, OR. Online guitar lessons are the safest and most effective method for learning to play the guitar during the COVID-19 pandemic. You can register your kid now for our online group guitar classes for kids and private guitar lessons for kids. You can also try our FREE workshop, which happens once per month.