Rock Dojo: Online Guitar Lessons for Kids That Rock
Welcome to Rock Dojo, the award-winning online guitar program that turns kids into rock ninjas! Our martial arts-inspired online guitar lessons for kids help students set goals, establish practice routines, and build momentum in a fun and engaging way. All you need is an internet connection, and your children will be rocking out in no time! Unlock your child's potential with Rock Dojo's Complete Series! Get started now!
Meet Our Instructors
---
SOPHIE PARHAM
---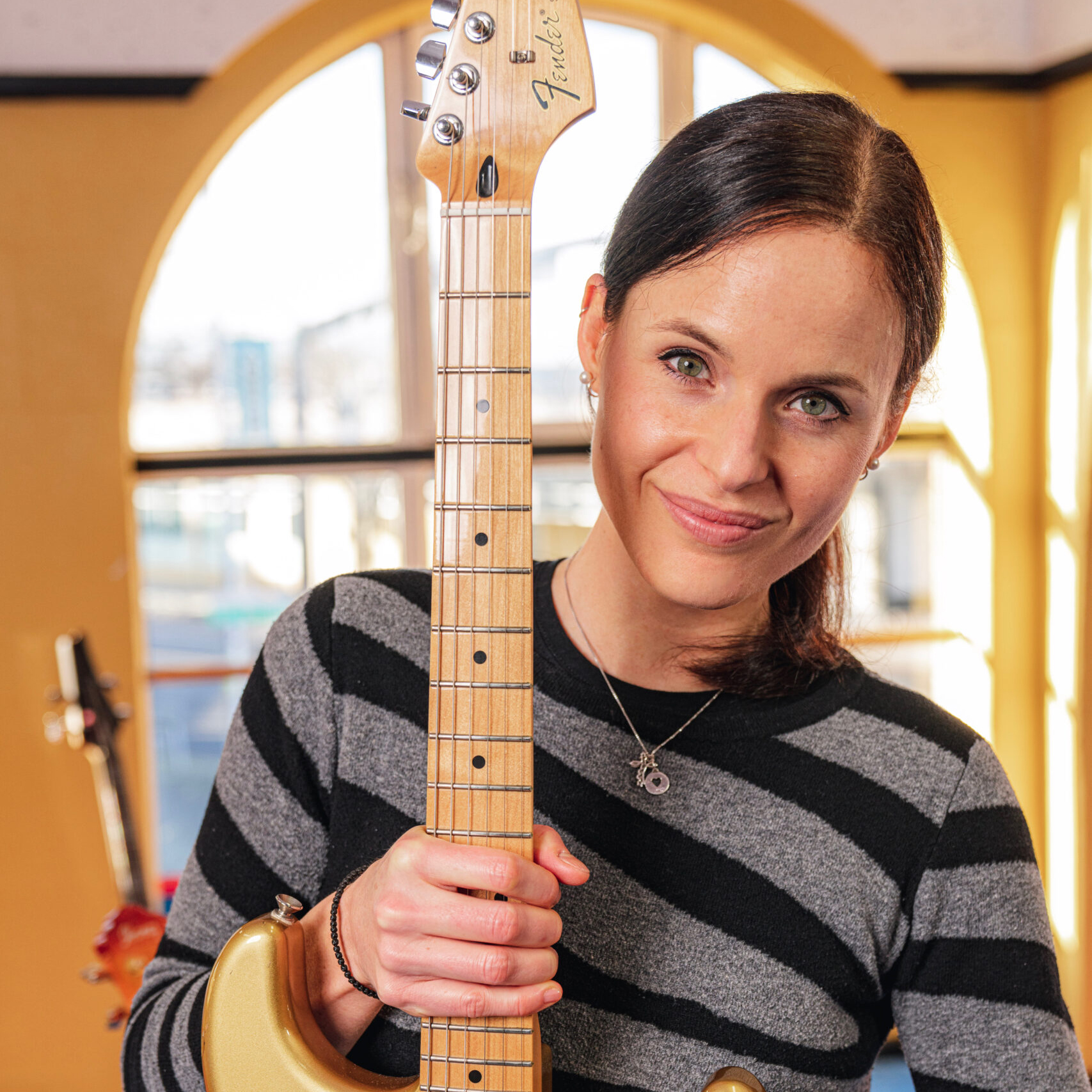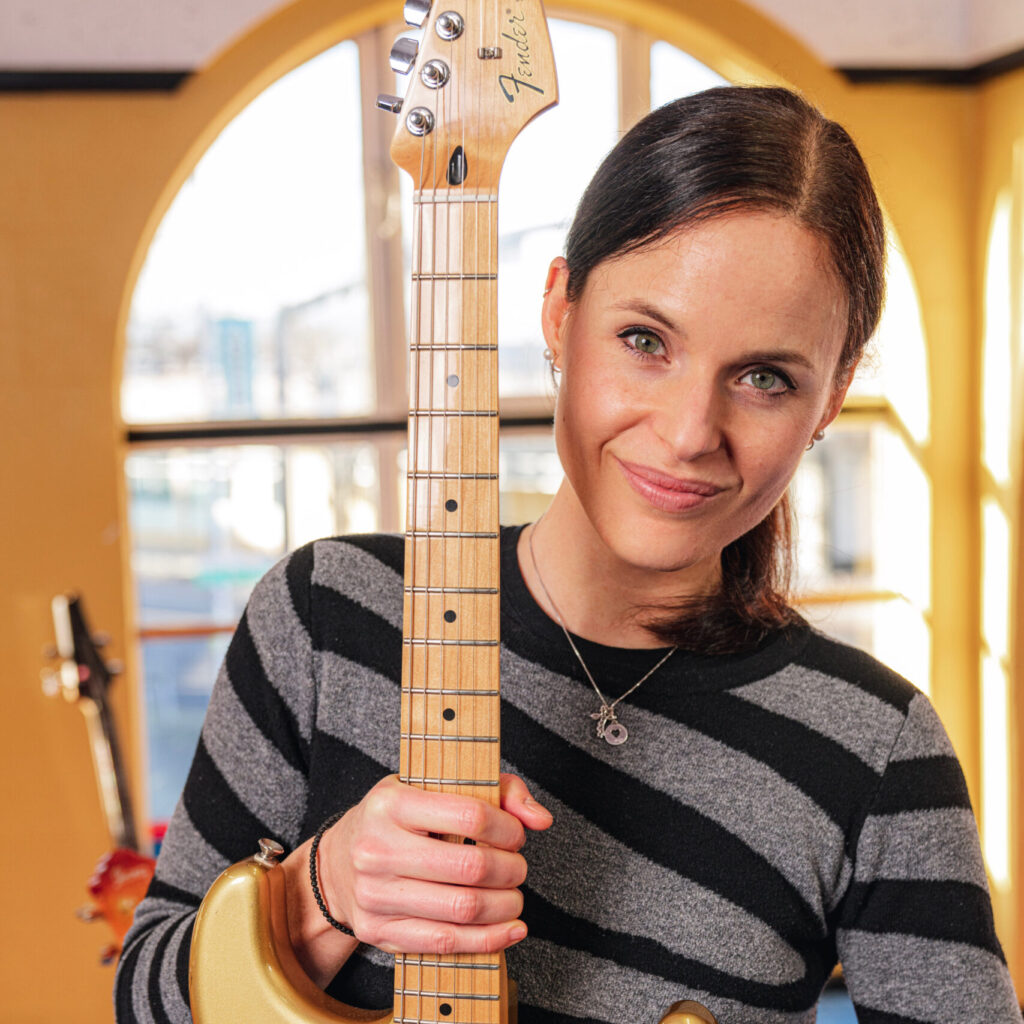 My goal is to inspire a lifelong love for music.
Co-founder and Guitar Lessons for Kids Instructor
Sophie Parham, the co-founder of Rock Dojo, is a passionate guitar instructor with a background in violin and piano. A Berklee College of Music graduate, Sophie's' empathic and positive teaching style focuses on developing complete musicianship and fostering a love for music. If you're ready to provide your child with a lifelong love of music, click the link below to start with Rock Dojo's Complete Series.
---
BRIAN "GUITAR SENSEI" PARHAM
---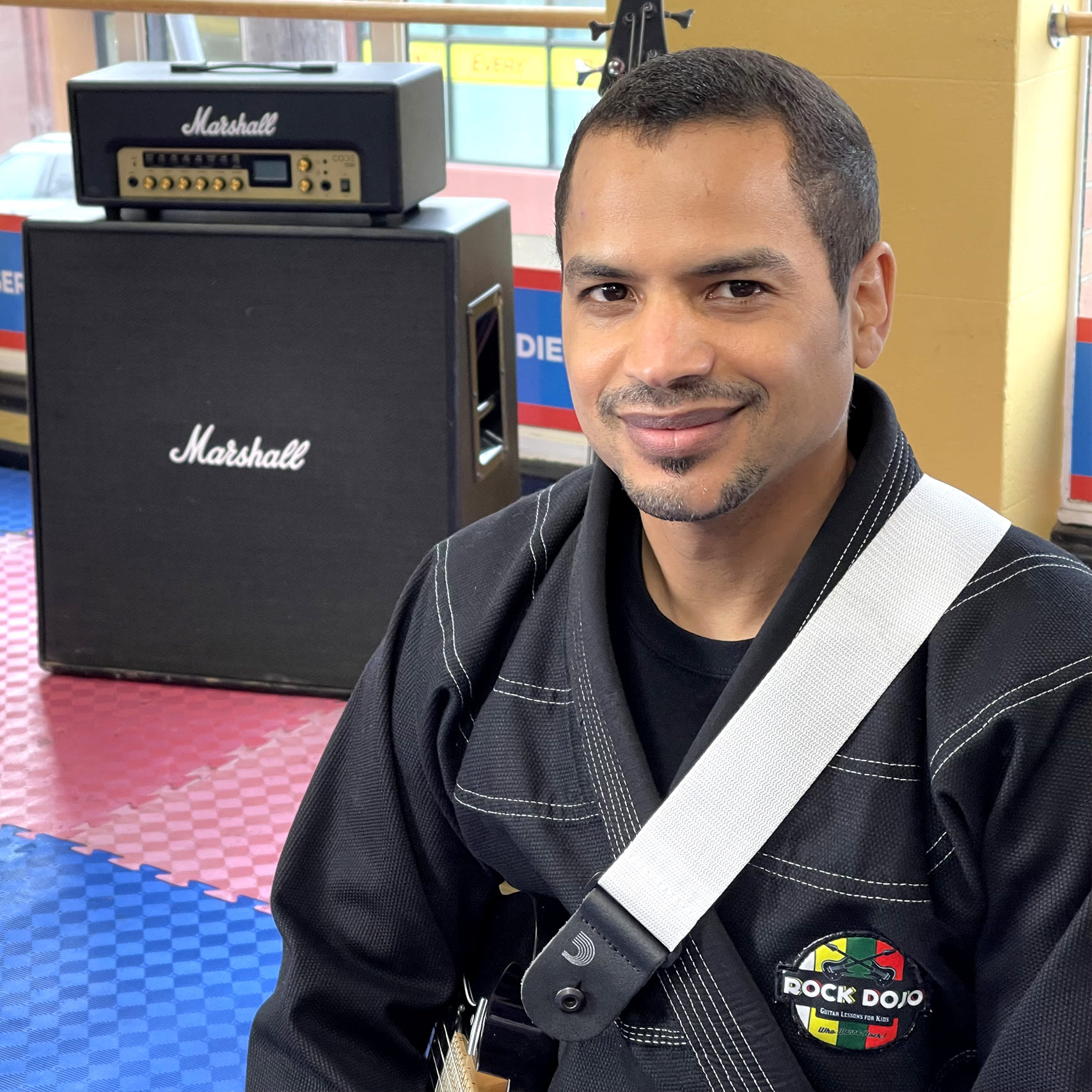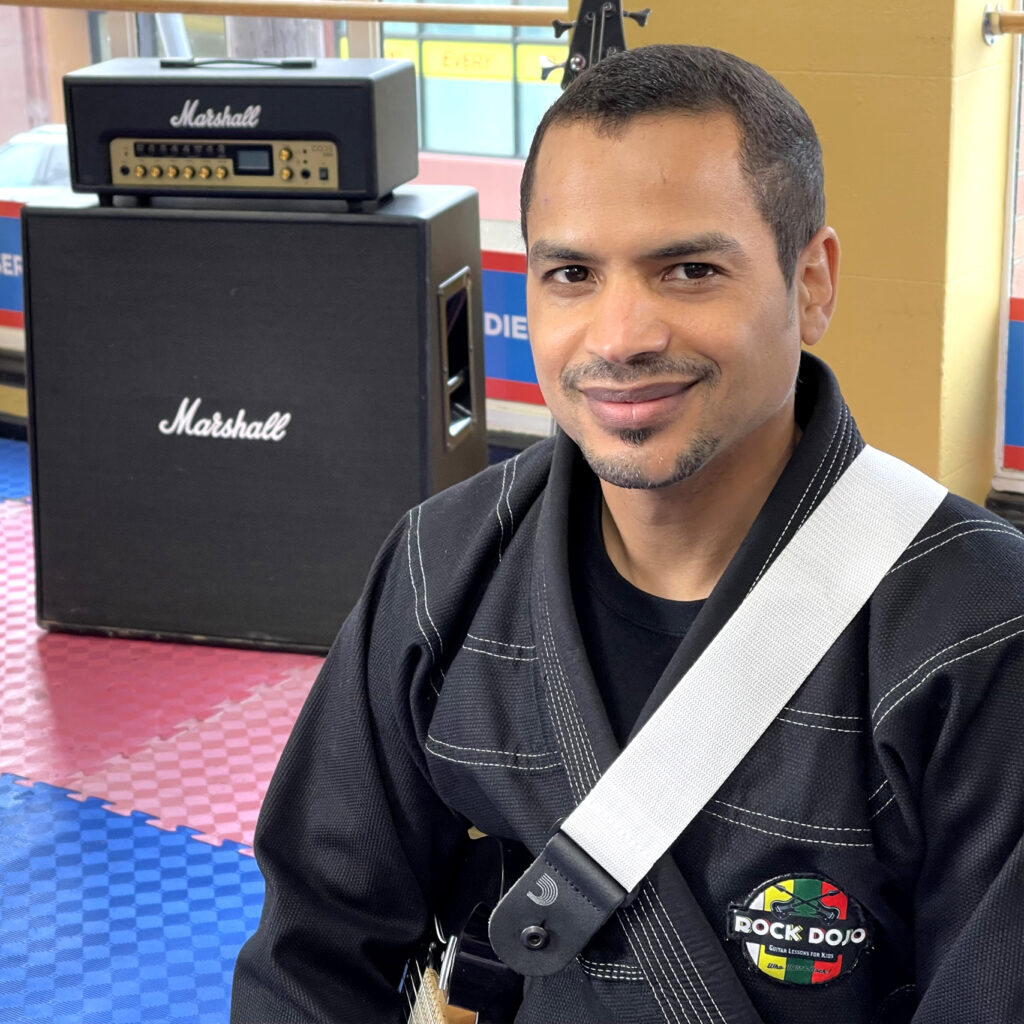 I help kids rock out on the guitar! I do that by helping students set goals, establish practice routines, and build momentum through a series of small wins.
Founder, Lead Instructor, and Online Guitar Lesson for Kids Instructor
Brian Parham, founder and lead instructor of Rock Dojo, has dedicated his life to helping others achieve their musical goals through guitar instruction. His unique Rock Dojo method combines his passions for guitar and martial arts and has earned him numerous awards and recognitions.
The Rock Dojo Online Guitar Lessons for Kids Method
Through years of study and experimentation, Brian has developed the Rock Dojo, a unique approach to music education that combines his passion for the guitar and his love for martial arts. His approach has been recognized through numerous awards, including:
The 2023 IFCC Artist-in-Residence Portland Parks & Recreation.
The 2021 Steve Vai Scholarship from Berklee College of Music.
The 2018 Rising Star of Oregon Award from the Small Business Administration.
Online Guitar Lessons for Kids Success Stories
At Rock Dojo, we're proud to have helped countless students achieve their musical goals. Here are just a few examples:
Annika: A complete beginner who learned to play her favorite songs and started writing her music.
Ethan: A struggling guitarist who broke through his plateau and found new motivation with our belt system.
Eddie's son: A child who rediscovered his passion for guitar through our engaging learning process.
Unlock your child's inner rock ninja with Rock Dojo's Complete Series! Begin their musical journey today!
My Qualifications
In addition to his professional music certification from Portland Community College, Brian boasts two Summa Cum Laude degrees from the renowned Berklee Online, demonstrating his exceptional mastery of the field. As the author of three children's guitar method books, he deeply understands effective teaching techniques. His innovative metal musical for kids was selected as a top five finalist in the Live & In Color national playwright competition, which focuses on fostering commercially successful new plays and musicals. With his extensive education, impressive accomplishments, and passion for teaching, Brian ensures a top-notch learning experience for your child.
Brian Parham's Professional Certifications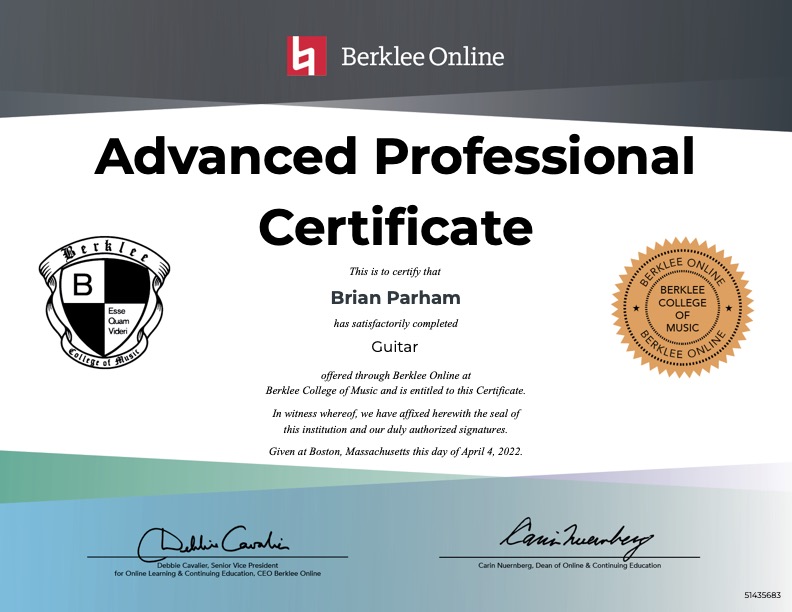 Unleash Your Child's Inner Rock Ninja with Rock Dojo's Complete Series
Start learning today with Rock Dojo's Complete Series! At just $249, this comprehensive program offers your child an exceptional guitar learning experience, saving you nearly $2,400 compared to private lessons while providing the same quality education from our award-winning after-school program.! Don't wait any longer – help your child become a rock ninja today! Enroll in Rock Dojo's Complete Series now!
Connect with Rock Dojo
If you have any questions or need assistance, please get in touch with Rock Dojo on Facebook or Instagram. Let's help your child become a rock ninja today!
---