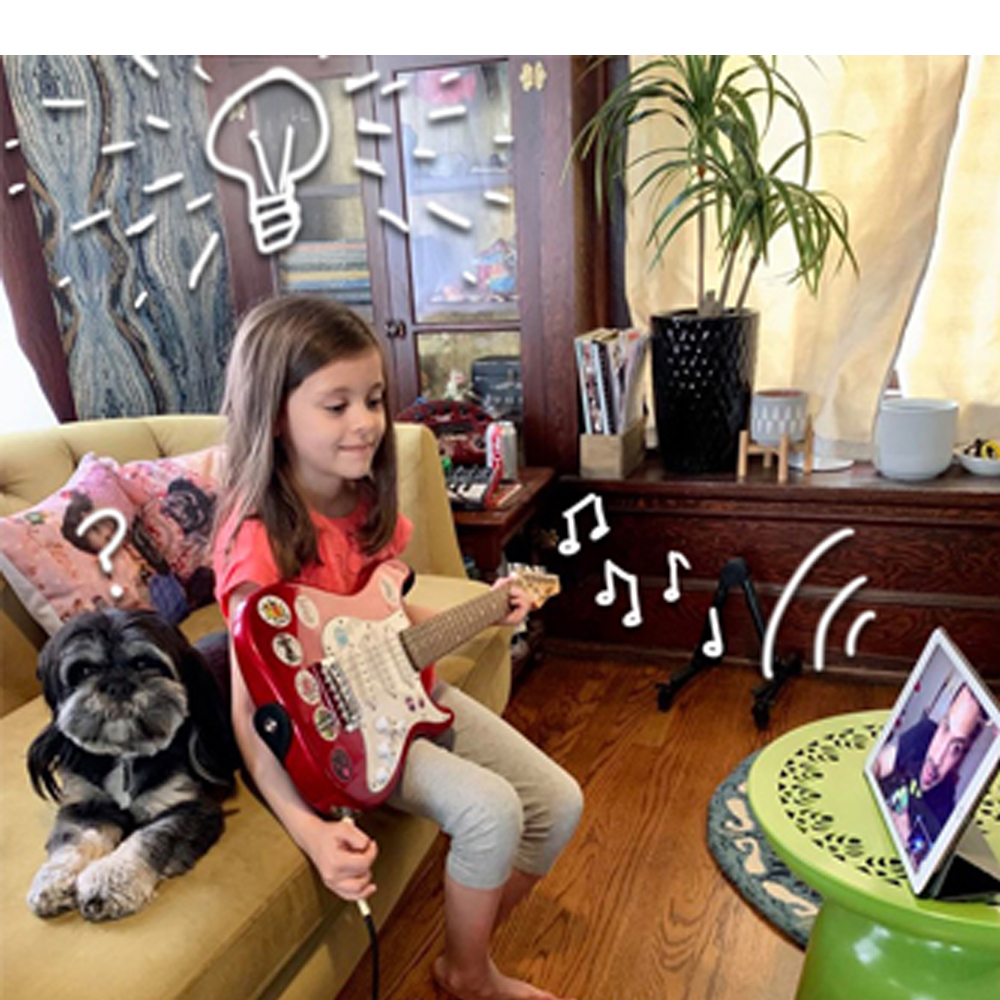 Welcome back to the Rock Dojo's latest series of free online guitar lessons for kids: Your First Five Melodies on Guitar! Last month, you learned how to play Beethoven's classic anthem of peace and brotherhood, Ode to Joy. This week, you'll learn how to play Frére Jacques by Jean-Philippe Rameau.
Can you remind me what's a melody?
A melody is a collection of musical notes that sound like a finished statement. Like every good story, a good melody has a beginning, a middle, and ending. Great melodies are singable, hummable, and instantly recognizable. Think about Happy Birthday by Patty & Mildred Hill, Jingle Bells by James Pierpont, or For the Love of God by Steve Vai. (Kids, if you haven't heard of Steve Vai, then click on the link above. You can thank me later!)
Frére Jacques History
Frére Jacques, also known as Brother John in English, was written by French composer, Jean-Philippe Rameau, in 1811. The song tells the story of a friar who overslept. Since it was Frére Jacques' duty to ring the bell for the morning prayers, someone wakes him up with this song. Some musicologists believe Frére Jacques was written to mock the French friars known for their sloth and comfortable lifestyles.
Why learn to play Frére Jacques melody on the guitar?
Frére Jacques is the perfect melody to learn for beginners because it's easy to play and instantly recognizable. In fact, the entire melody fits nicely within an open C major chord, and it's a great choice for reinforcing the C major scale in the open position.
Why learn to play Frére Jacques chords on the guitar?
The great thing about Frére Jacques is the entire song can be played with just two open positions major chords: C and G. If you're unfamiliar with either of these chords, check out Your First Five Chords for Guitar, a series of free guitar lessons for kids designed to help you master your first five open position chords: C, G, D, A, & E.

SIGN YOUR KIDS UP FOR ONLINE GUITAR LESSONS
The Rock Dojo is an award-winning guitar program for kids in Portland, OR. Online guitar lessons are the safest and most effective method for learning to play the guitar during the COVID-19 pandemic. You can register your kid now for our online group guitar classes for kids and private guitar lessons for kids. You can also try our FREE workshop, which happens once per month.