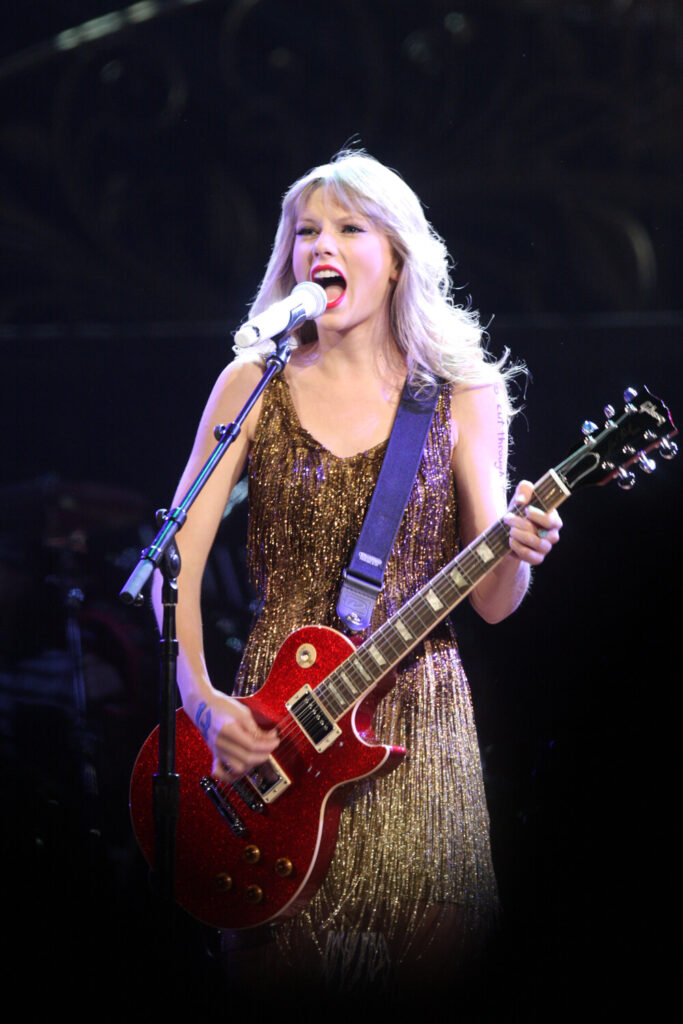 For kids who learn to play the guitar, Taylor Swift is a role model who inspires them to play and compose on their instrument. With this poetic and intimate album, Taylor Swift's Evermore goes deep in the journey of heartbreaks, friendships, and lost connections. The album was produced in a surprising collaboration with Aaron Dresner and offered gems songs to play on the guitar. Our top 3 favorite songs from the album are:
1. Nobody, No Crime (feat. HAIM)
Chords: Bb/D, Csus4, Bb, F, Dm, C
Taylor Swift was inspired to collaborate with HAIM for this ballad full of energy, country roots, and revenge. Although "Nobody, No Crime's" intention is cold-blooded, the song's heart is about friendship, loyalty, and sisterhood. Fans will love the steady pacing of the song and the film noir narrative.
2. Willow
Chords: Em, D, C, G, Am, Bm
"Willow" is the first song of the album and a gorgeous introduction to the album. The guitar voicing is elegant and fits over a chill groove. Willow is about the ebb and flow of longing for someone. The song is about pursuing love and accepting to get lost in the journey. It's about complex motions and repeated patterns. Willow is a beautiful choice for opening the Album. The chords are easy for beginner guitar players.
3. 'Tis the Damn Season
Chords: Em, C, D, Am, G, Bm, B7
"'This the Damn Season" has a classic heartbreak feel. The chord progression is simple yet efficient. The song is easy to play for beginner guitar players. The song is both haunting and hopeful, consistent with the album's mood of past love and self-reflection.
Sign Your Kids Up For Online Guitar Lessons
The Rock Dojo is an award-winning guitar program for kids in Portland, OR. Online guitar lessons are the safest and most effective method for learning to play the guitar during the COVID-19 pandemic. You can register your kid now for our online group guitar classes for kids and private guitar lessons for kids.