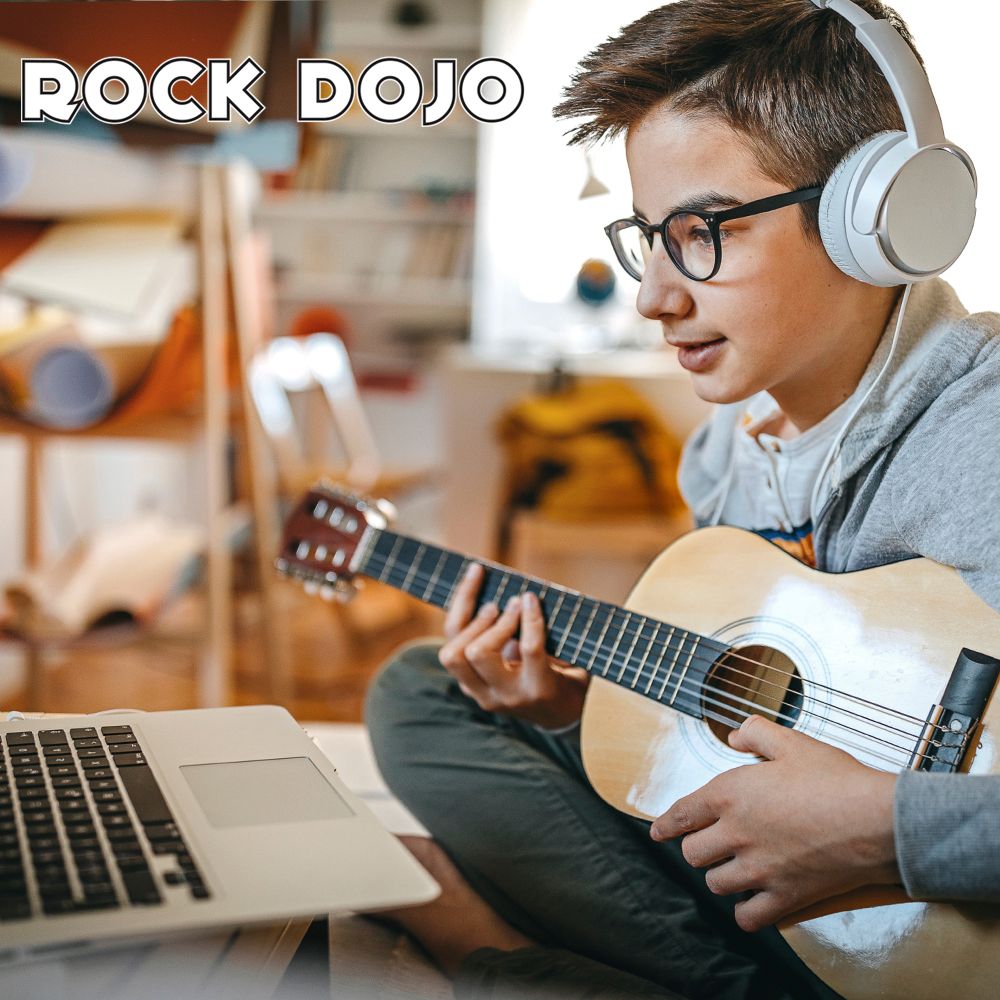 Rock Dojo Gets Kids Excited For Music Education
Parents, are you looking for a creative outlet for your kids? Hoping to get them excited about extracurricular activities during the school year? Rock Dojo is here for you! We're eager to help get your kids excited about learning music with our top-notch online guitar lessons for kids. Sign your children up to learn today and soon they could be earning their black belts in guitar playing!
Is Music Education In School Important?
There have been those who wonder if music education is necessary in schools. What makes music education so important? Do children really need music classes? At Rock Dojo, we support early music education for all children. There is a wide range of benefits to early music education, in fact. Music education can help children develop skills that they will use outside of music – including language skills and math skills. Learn more about the benefits of music education when you read "5 Benefits Of Music Education."
Consider Extracurricular Musical Education
If you value music education and want to encourage your child's interest in music, Rock Dojo is here to help. We make music education convenient with our online guitar lessons for kids. Rock Dojo's lessons can work around your schedule. Children can learn how to play the guitar from the safety and comfort of home – or where ever you have an internet connection! Rock Dojo's online, on-demand guitar lessons for kids are easy to access and easy for children to follow.
Sign Your Kids Up For Online Guitar Lessons
The Rock Dojo is an award-winning guitar program for kids in Portland, OR. Online guitar lessons are the safest and most effective method for learning to play the guitar during the COVID-19 pandemic. You can register your kid now for our online group guitar classes for kids and private guitar lessons for kids. We also now offer on-demand online guitar lessons for kids starting at the White Belt level!