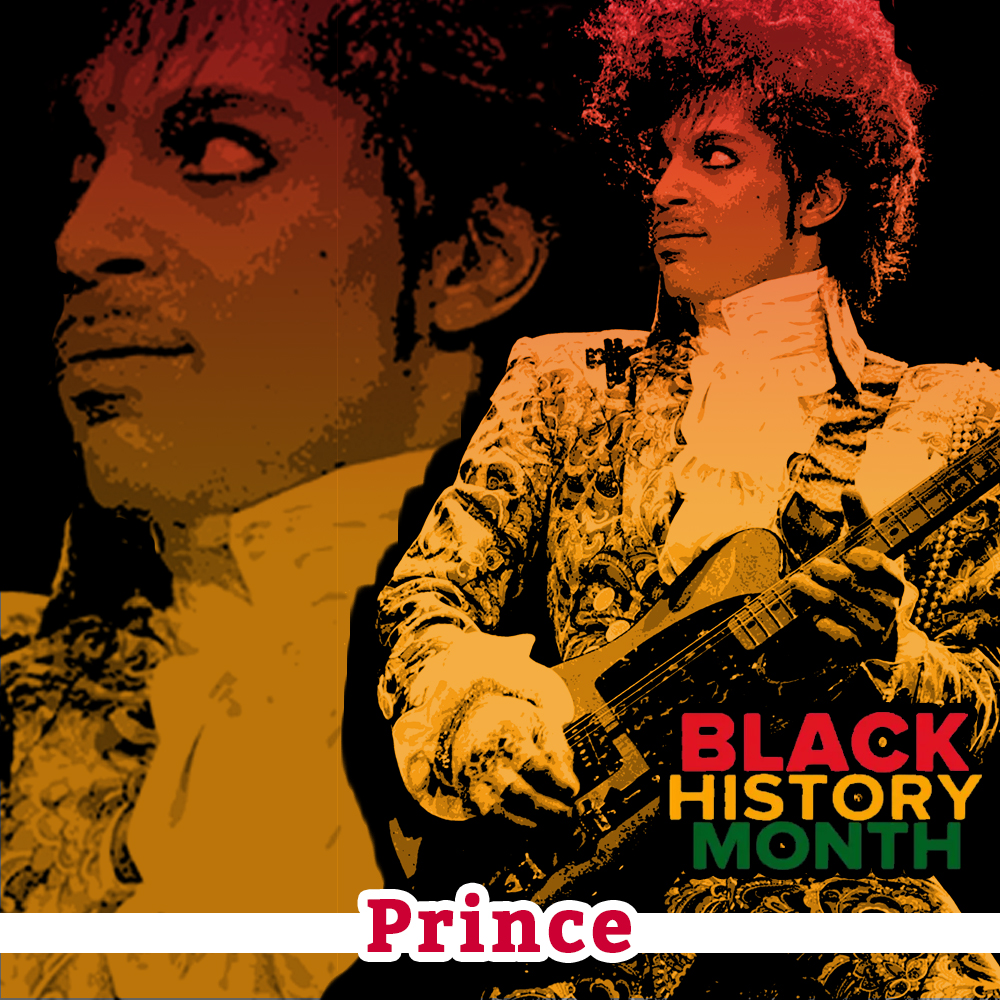 Continuing our celebration of Top Guitarists for Black History Month, we highlight the artist who brought the electric guitar back to popular music.
When we think of the greatest guitarists in history Chuck Berry and Bo Diddley come to mind. A decade after them Jimi Hendrix reinvented the electric guitar (literally). With so many talented and innovative black guitar artists it is hard to imagine there was a time, almost a decade when a black man playing lead guitar or innovating guitar in rock 'n' roll was almost unthinkable. However, this was true.
According to music historian, Jack Hamilton, Author of Just Around Midnight: Rock and Roll and the Racial Imagination, "…rock and roll gave way to rock: a new musical ideal regarded as more serious, more artistic―and the province of white musicians."
It wasn't just the non-black culture that had the notion that guitars were predominantly for non-black artists. Black artists in the 80s were inventing new music called pop with a focus on keyboards. This was also the golden age of hip-hop where rhythm, beats, and the spoken word was beginning to dominate the African American culture.
Then Came Prince
After pop and hip-hop dominated the radio waves with keyboard synths and electronic drumbeats. All you need to do is listen to the first 4 seconds of "When Doves Cry" (push play below) and you knew you were listening to a distinct sound that would be remembered for generations.
Prince Who?
Prince was his real name inspired by his father's stage name Prince Rogers. He was born Prince Rogers Nelson on June 7, 1958, in Minneapolis, Minnesota. Both of his parents, John Nelson and Mattie Shaw were musicians. At a young age, Prince taught himself how to play piano, drums, and guitar.
In high school, he started a band and only two years later in 1978 signed a deal with Warner Bros. Records.
Prince was so musically talented that he produced, arranged, composed, and played all 27 instruments on his first album except for one song in which he "only" co-wrote the lyrics.
It was his album "Purple Rain" that put him on the map. This the one that included the lick from When Doves Cry. Purple rain was also a soundtrack for the film of the same name starring Prince as an actor and earning him an Academy Award for Best Original Song.
Prince's Musical Achievements
By the time Prince had passed in 2016 Prince accumulated several awards: seven Grammy Awards, seven Brit Awards, six American Music Awards, four MTV Video Music Awards, an Academy Award (for Best Original Song Score for the film Purple Rain), and a Golden Globe Award. Two of his albums, Purple Rain (1984) and Sign o' the Times (1987), received the Grammy Award for Album of the Year nominations. 1999 (1982), Purple Rain and Sign o' the Times have all been inducted into the Grammy Hall of Fame.
Recognition as one of the Best Guitarists
With all these accolades and recognition for so many talents, it is easy to see why Prince might not get the recognition for his guitar playing alone. Remember, a black guitarist wasn't considered cool to blacks and non-blacks at the time. In fact, guitars weren't even as cool as they have been for so many decades. Not until Prince made it cool—again.
Hands down one of the best performances by any artist on the guitar is Prince's guitar solo during the 2004 Rock & Roll Hall of Fame induction ceremony. Considered one of Prince's top five performances, it is considered by many guitarists as the best guitar solos of all-time. During a tribute collaboration with Tom Petty, Steve Winwood, and Jeff Lynne playing while my Guitar Gently Weeps, Prince comes out of nowhere and plays a solo that mesmerized everybody that night.
Prince comes in at the 3:29 mark, but you will want to watch all 6 minutes to see the stage transform as Prince begins to play. You can see the musicians on stage in awe of Prince's brilliance.
The performance also reminded us that Prince's individual talents could be overlooked by his many broad talents. However, a performance like this was considered proof that Prince may be the greatest Guitar Player who ever lived.
The Next Greatest Guitarist of All Time
Prince began to learn the guitar when he was ten years old. At Rock Dojo we start kids as young as 6 and as old as 12. Rock Dojo is an award-winning guitar lesson system trusted by parents and kids. It is designed to help kids learn the guitar so fast they will be able to play and write their own songs by the time they get a Black Belt in rock!
To start your free lessons add your name to our email list. Cancel anytime. Click the following link to learn more about our three free guitar lessons for kids.