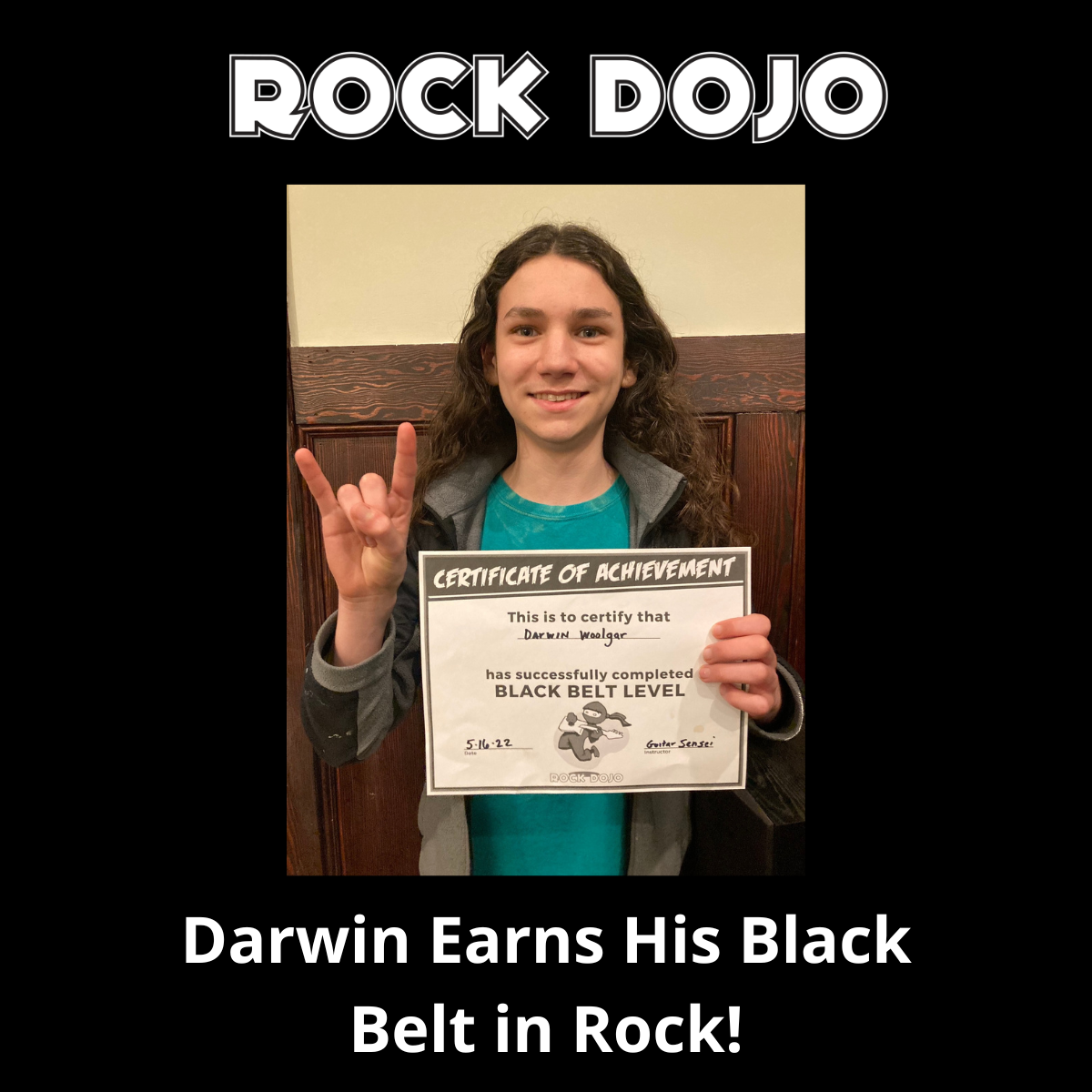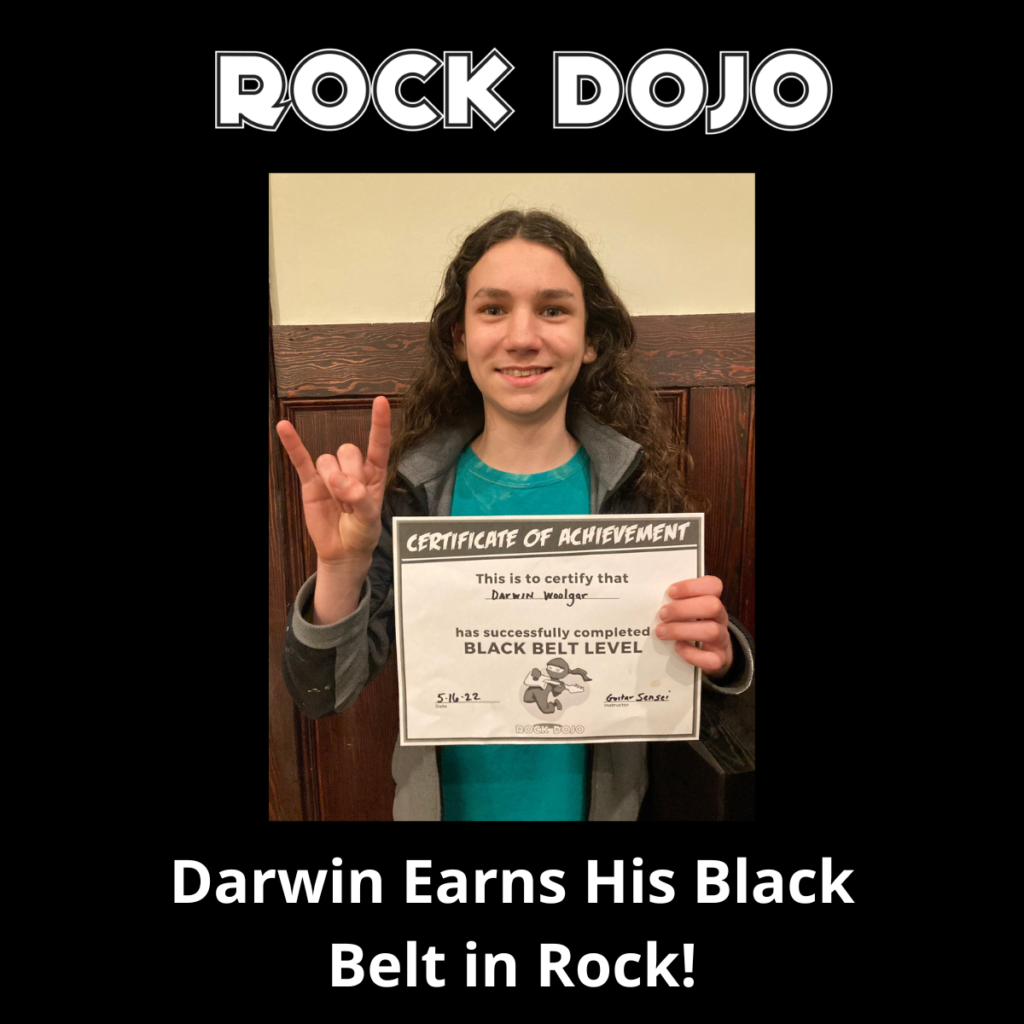 Welcome to Rock Dojo's student success stories series, where we highlight the achievements of our dedicated guitar students. Today, we are excited to share Darwin's story, a 16-year-old guitar prodigy who started with our after-school guitar program in Portland, OR, and has since become a black belt in rock guitar through our online course.
"I like that I could learn a new talent," Darwin says. "Learning something really interesting and having a teacher to support me was really strong for me."
From Rock Dojo After-School Lessons to Online Learning
Darwin's guitar journey began in elementary school, where he participated in our after-school guitar program in Portland, OR. He fell in love with the instrument and progressed quickly under the guidance of our experienced instructors. However, when COVID-19 hit, Darwin switched from in-person to online guitar lessons.
But this didn't slow Darwin down. With our online course's help, he earned his black belt in rock guitar.
"It's easier to connect with people if you have something in common like the guitar," Darwin says. "Plus, I hang out with friends playing guitar after-school, so it helps in a lot of ways."
Performance Highlights: From School Talent Shows to Playing in Front of the Entire School
Darwin's talent and dedication have led to some incredible performance highlights. He recently wowed his entire school by performing Freddie King's "Hideaway" on the guitar. Check out the video below to see Darwin's amazing performance for yourself.
But Darwin's talents don't stop there. He also wrote a new piece of his music for a school assignment, an original blues instrumental on the guitar.
"It's amazing to see Darwin's progress and the confidence he has gained through playing the guitar," says his instructor. "We are so proud of him and can't wait to see where his love for music takes him."
Student Interview: Darwin's Experience with Rock Dojo
To better understand Darwin's experience with Rock Dojo, we sat down with him for an interview. Check out the video below to hear Darwin speak about his journey and Rock Dojo's impact on his life.
Unlock Your Potential with Rock Dojo
Darwin's story is just one example of the success that can be achieved with the Rock Dojo online guitar courses. Our Video-On-Demand Complete Series includes all five courses for just $259, a savings of $49 off the regular price of $59 per course. Don't let COVID-19 or other obstacles hinder you from reaching your full potential as a musician. Enroll in the Rock Dojo Video-On-Demand Complete Series today and start your journey to success.