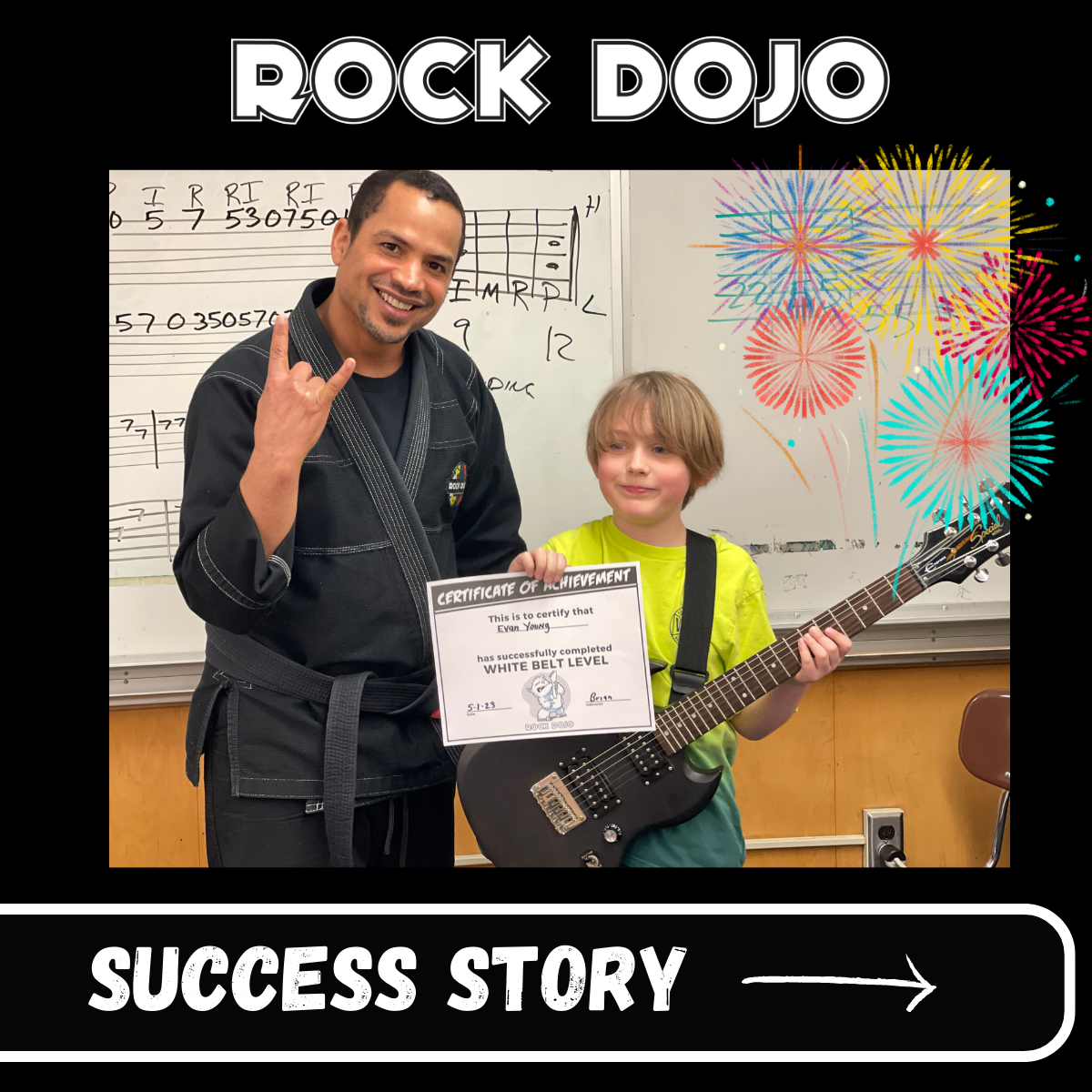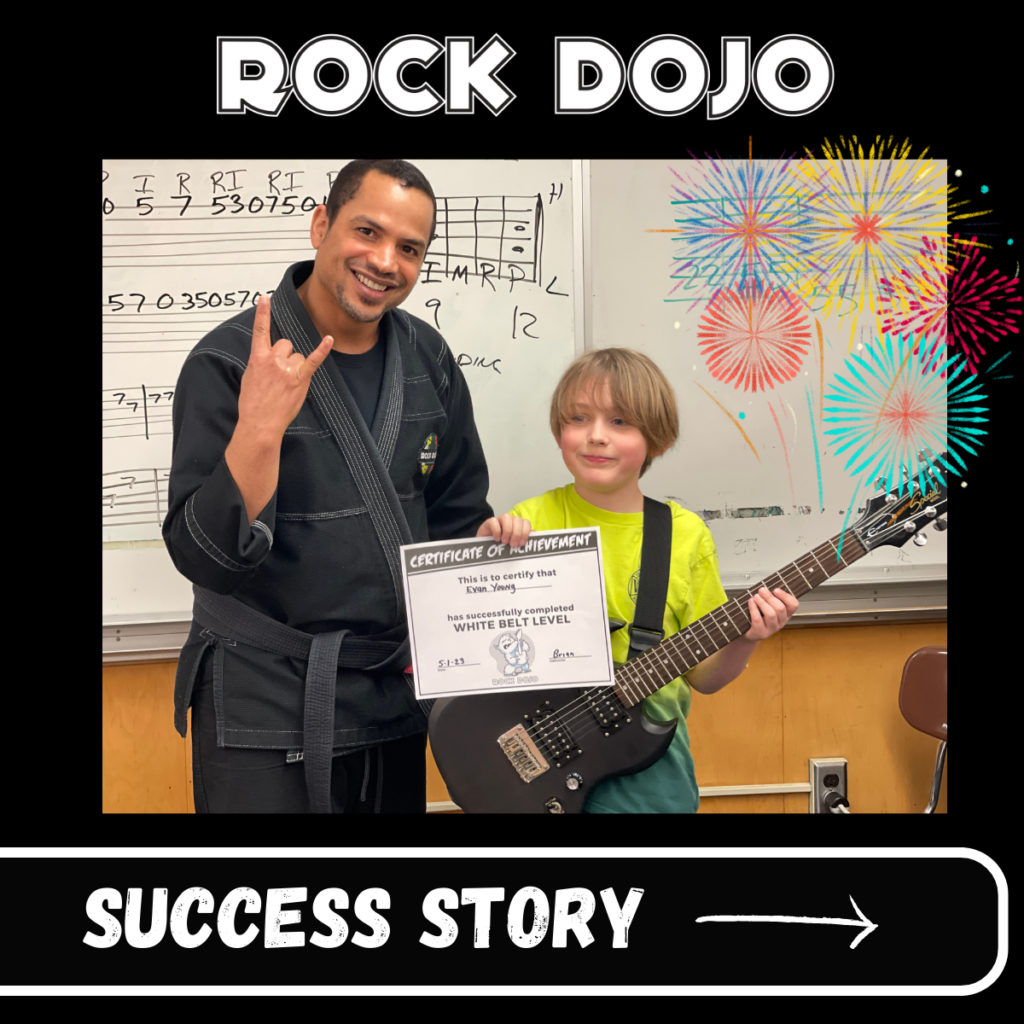 We are excited to celebrate the exceptional achievement of 9-year-old Evan, who earned his Rock Dojo White Belt by completing the online course at home. This accomplishment demonstrates Evan's commitment to going above and beyond the requirements for the after-school program. Now in his third term, Evan's passion, hard work, and dedication to learning the guitar make him a shining example for other young musicians.
Evan's Growth as a Rock Dojo White Belt: Family Jams and Playdates
Evan's love for the guitar extends beyond his online classes. He regularly jams with his dad and recently enjoyed a two-hour guitar playdate with another Rock Dojo after-school student. These bonding experiences have further fueled his passion for music and enhanced his skills.
Evan's Thoughts on the Rock Dojo White Belt Course
Evan enthusiastically shared his thoughts on the online course, highlighting its engaging aspects. "I liked the play along with the band. They were really hard but really fun," he said. Further expressing his satisfaction with the course, Evan added, "It's pretty fun. You should try it. It's pretty short. There are only 13 or 14 lessons." The convenience and flexibility of the video-on-demand format allow him to revisit the lessons whenever he wishes, effectively improving his guitar abilities.
Rock Dojo Certificates and Wristbands: Recognizing Student Achievements
Like all Rock Dojo students, Evan received a certificate of completion and a White Belt wristband upon finishing the online course. With multiple belt levels to conquer, Evan is well on becoming a guitar master.
Supporting Your Child's Rock Dojo Adventure
We are incredibly proud of Evan's achievements in the Rock Dojo guitar program and eagerly anticipate his future musical accomplishments. Keep rocking, Evan! 🎸
Start Your Child's Musical Journey Today!
Inspired by Evan's success story? Invest in the Complete Series of online guitar lessons to help your child create their Rock Dojo journey. If you have questions, please like Rock Dojo on Facebook and Instagram.