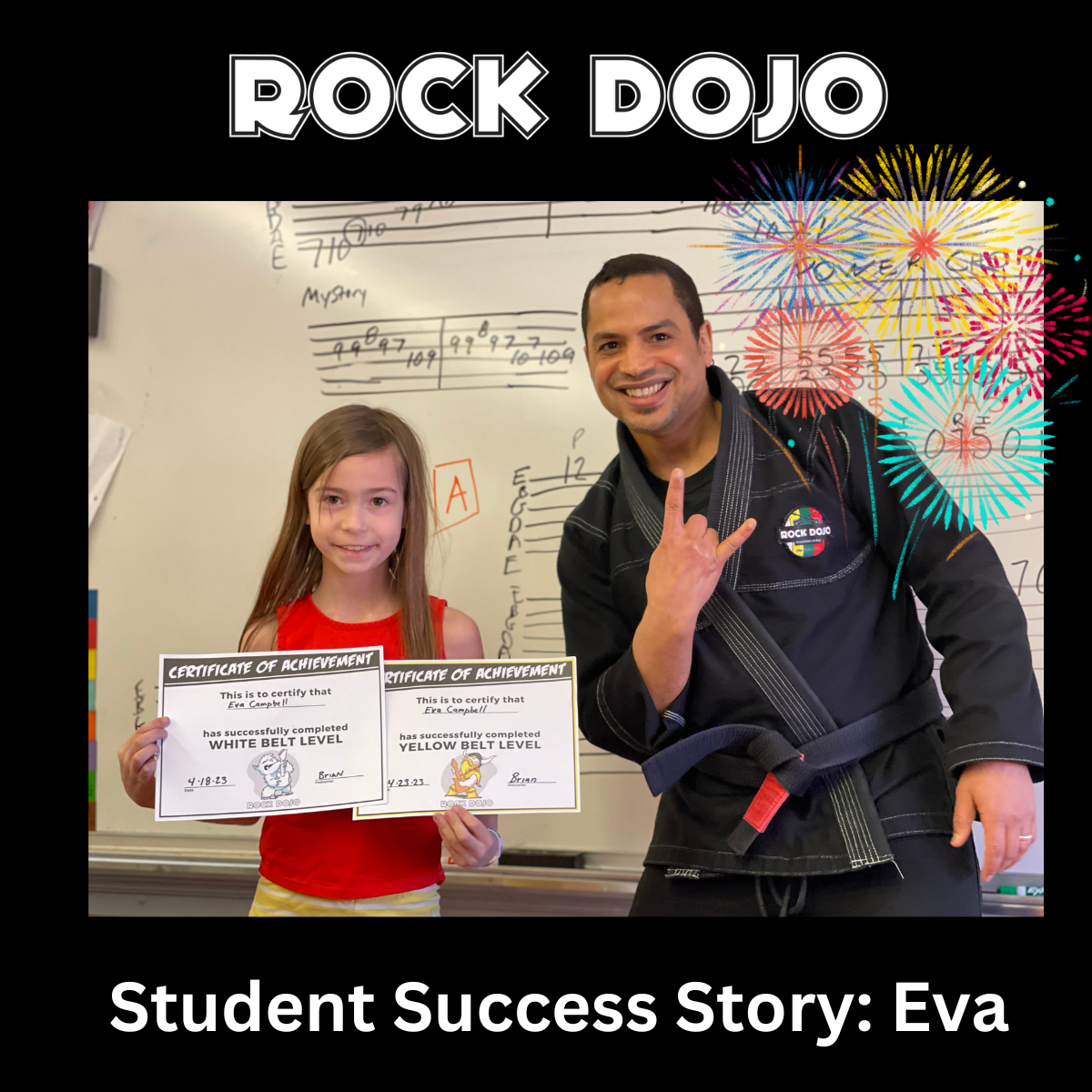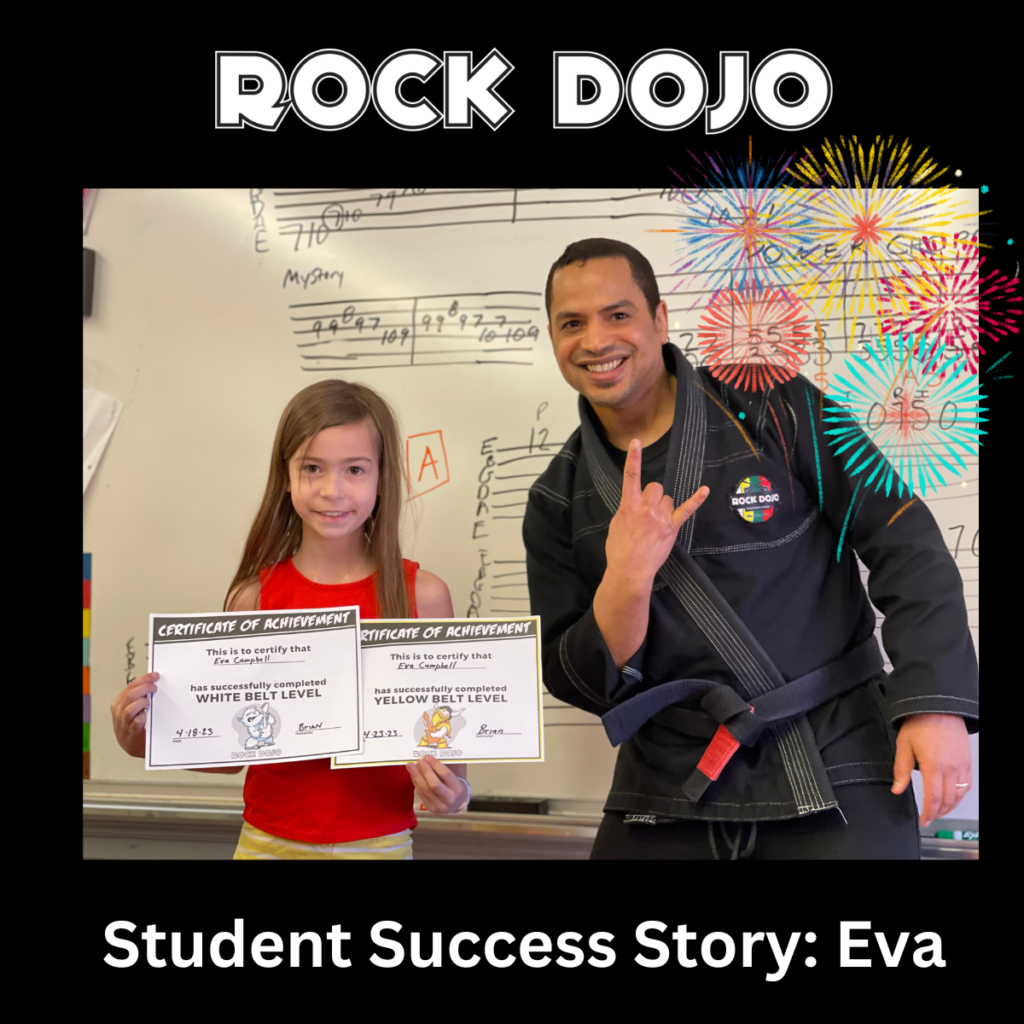 Today, we're excited to share the remarkable journey of Eva, a 9-year-old Rock Dojo student who has earned both her White Belt and Yellow Belt! Eva's passion, dedication, and achievements make her an inspiration for other young aspiring musicians.
Rock Dojo Student Eva's Success Story: White Belt and Beyond
Please join me in congratulating Eva on her outstanding accomplishments at the Rock Dojo after-school guitar program. Eva completed the Rock Dojo White Belt online guitar course and advanced to the Yellow Belt level! Both achievements demonstrate her commitment to learning and improving her guitar skills.
Eva's Growth as a Rock Dojo Student: Gradual Improvement
Eva started playing the guitar for the first time at Rock Dojo and has come a long way since then. Now in her third term, she can play famous riffs, open chords, and power chords. Moreover, Evan can even perform as part of a guitar ensemble! Eva's journey is proof that dedication and hard work pay off.
Rock Dojo Student Eva's Thoughts on the Online Course
"I liked practicing the songs," Eva shared, "and I learned the blues scale." She also had a bit of advice for fellow students: "Make sure your Mom doesn't bother you while you go through the online course." Eva found the online course enjoyable and rewarding.
Celebrating Rock Dojo Student Achievements with Certificates and Wristbands
Every student who enrolls in the Rock Dojo after-school program receives a complimentary Rock Dojo online course. Upon completing the online course, students receive a certificate of completion and a colored wristband. With five belt levels to achieve, Eva is on her way to mastering the guitar.
Supporting Your Child's Rock Dojo Journey
We are incredibly proud of Eva's progress and success in the Rock Dojo guitar program. We wish her continued success in her musical journey and look forward to watching her grow as a guitarist. Keep rocking, Eva! 🤟🏽
Begin Your Child's Musical Adventure Today!
Ready to help your child achieve their own Rock Dojo success story? Invest in the Complete Series of online guitar lessons and let them embark on an exciting musical journey today! If you have any questions, please get in touch with Rock Dojo on Facebook and Instagram.