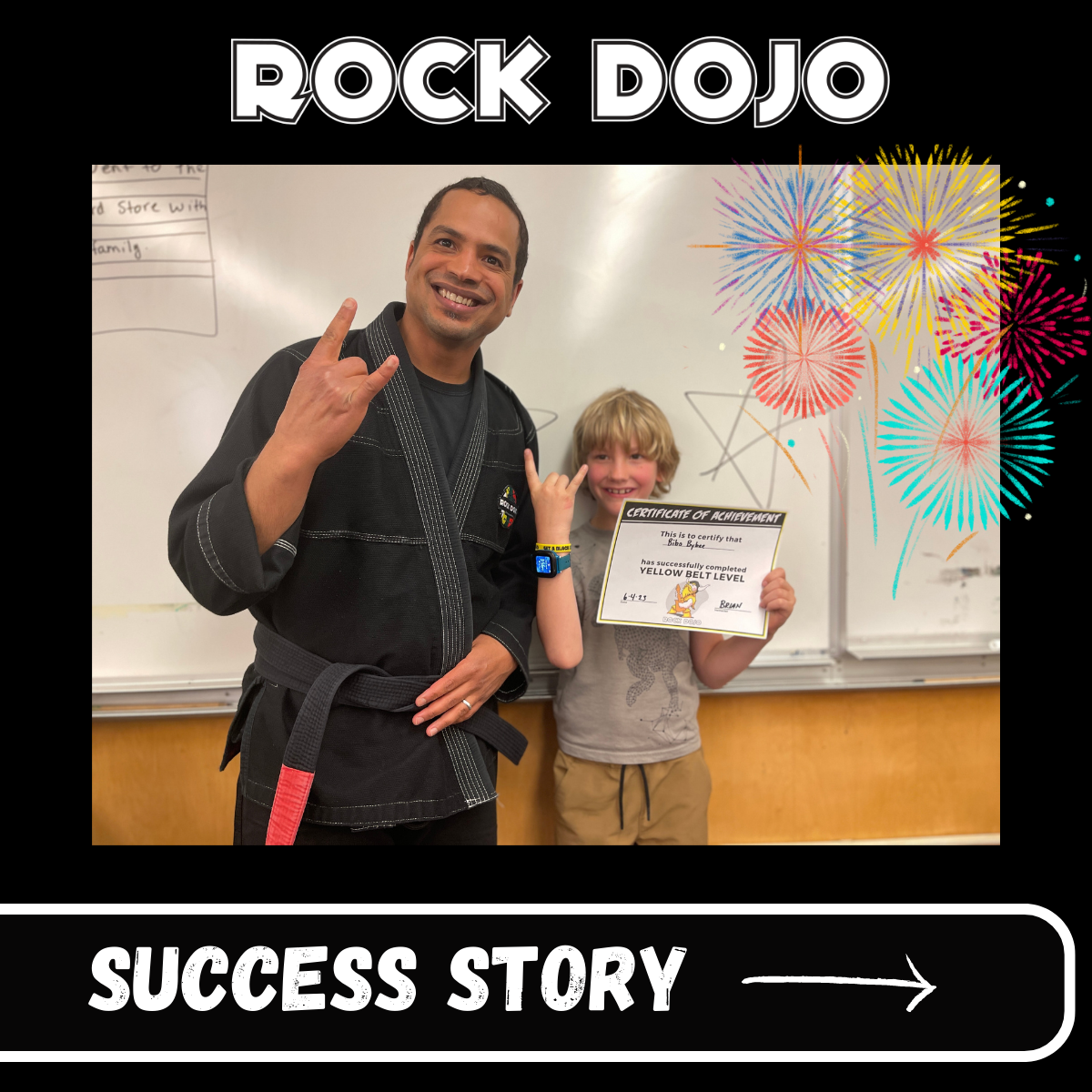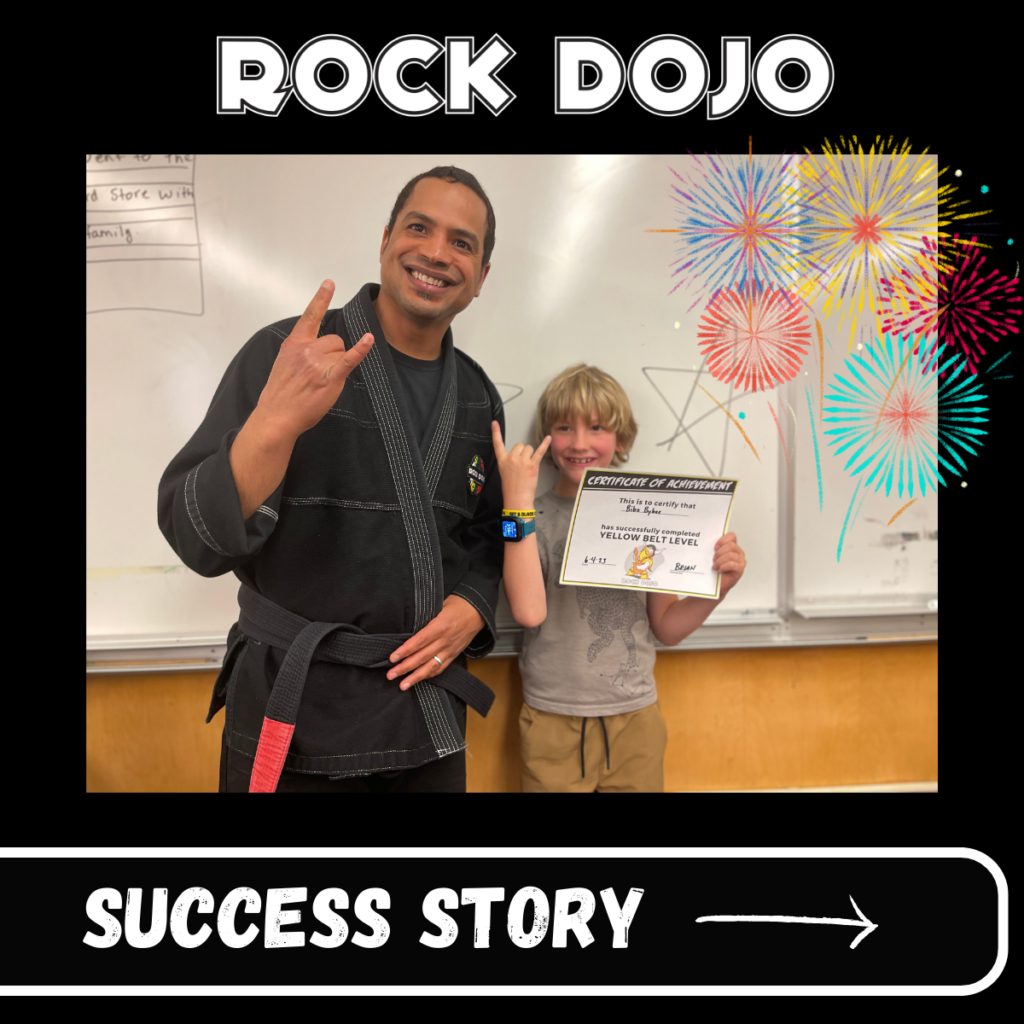 Rock Dojo guitar lessons, proudly based in Portland, OR, provide an immersive learning experience for aspiring young musicians. Among these budding talents is Bibo, an 8-year-old with an infectious passion for the guitar in Portland.
Musical Literacy & Techniques in Rock Dojo Guitar Lessons
At Portland's Rock Dojo, we believe in imparting fundamental musical literacy skills and robust guitar techniques. Each quarter, Rock Dojo after-school students delve into the world of rock riffs, chords, and scales. They learn songs they can proudly play for their family and friends; Portland native Bibo has been no exception.
Bibo's Progress with Rock Dojo Guitar Lessons
Last quarter, Bibo earned his white belt, showcasing his understanding of foundational guitar skills and knowledge. This quarter, he leveled up his game by earning the yellow belt. "It's just the guitar is really fun!" says Bibo. His enthusiasm is a testament to our engaging and nurturing teaching environment in Portland.
The Rock Dojo Experience: More than Just Guitar Lessons
What sets Portland's Rock Dojo apart is our focus on ensemble playing. Our students learn guitar techniques and experience the joy of playing in a guitar ensemble. This dynamic approach takes their learning experience to a whole new level.
Rock Dojo Guitar Lessons: Bibo's Journey Continues
Bibo's journey continues with his eyes on the green belt next quarter. Like all our Portland-based students, Bibo received a certificate of completion, an e-course, and student handbooks upon course completion.
Sample Lesson: Parts of the Guitar
Discover the Rock Dojo Complete Series by checking out our teaser video showcasing movable power chords. In this tutorial, Brian "The Guitar Sensei" Parham guides you step-by-step through the fundamentals of mastering movable power chords on the guitar – a critical element in rock music. With Brian's clear and detailed instructions, you'll quickly grasp and start playing these chords effortlessly.
Get a Black Belt in Rock With Rock Dojo's Complete Series
Don't live in Portland, OR? You don't have to miss a beat! With Rock Dojo's Complete Series of online courses, your child can get a black belt in rock anywhere with an internet connection! This award-winning curriculum is available for just $249 – equivalent to 40 private guitar lessons- saving you nearly $2,400 in private lesson fees! Connect with us on Facebook or Instagram if you have any questions. Sign up now and let the musical journey begin!