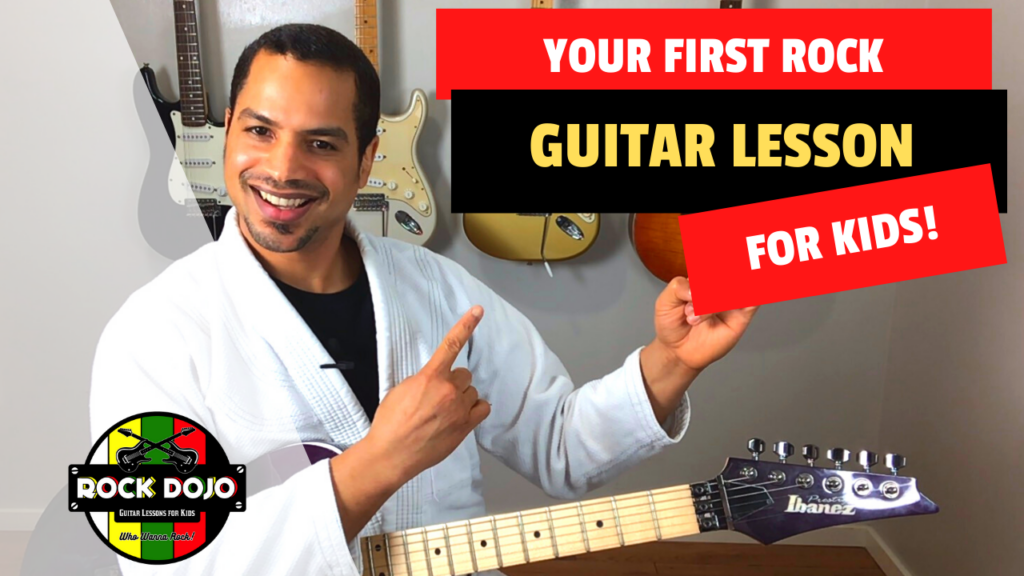 Encourage Your Child's Creativity By Helping Them Learn Guitar
Giving your child a creative outlet can be a fulfilling experience for them. If your child is interested in music, in particular in guitar, you have the opportunity to sign them up for free online guitar lessons with Rock Dojo. That's right! The first lessons offered by the award-winning guitar lessons for kids program are free! You don't want to miss this opportunity. Look into free online guitar lessons with Rock Dojo today!
Taking Guitar Lessons Has Never Been So Easy
With our online guitar lessons, parents can help their children learn the skill of guitar playing more easily than ever. Your child will learn all they need to know about playing guitar from the safety of your home! The team at Rock Dojo is proud to make our lessons accessible to as many children as possible.
Easy Lessons For Children To Learn
The Rock Dojo program is designed to be easy for your child to follow. Our lessons are simple and memorable. For example, your child will learn the names of the guitar strings – E A D G B E – with a silly but easily remembered mnemonic device! Each lesson will engage your child and teach them the skills they need to learn to play the guitar.
How Can My Child Start Their Free Online Guitar Lessons?
The first three lessons are free! All you have to do to gain access to the first three online guitar lessons is join our email subscription list! Join now to get your child started on their journey for back belt level guitar skills.
Sign Your Kids Up For Online Guitar Lessons
The Rock Dojo is an award-winning guitar program for kids in Portland, OR. Online guitar lessons are the safest and most effective method for learning to play the guitar during the COVID-19 pandemic. You can register your kid now for our online group guitar classes for kids and private guitar lessons for kids. You can also try our FREE workshop, which happens once per month.