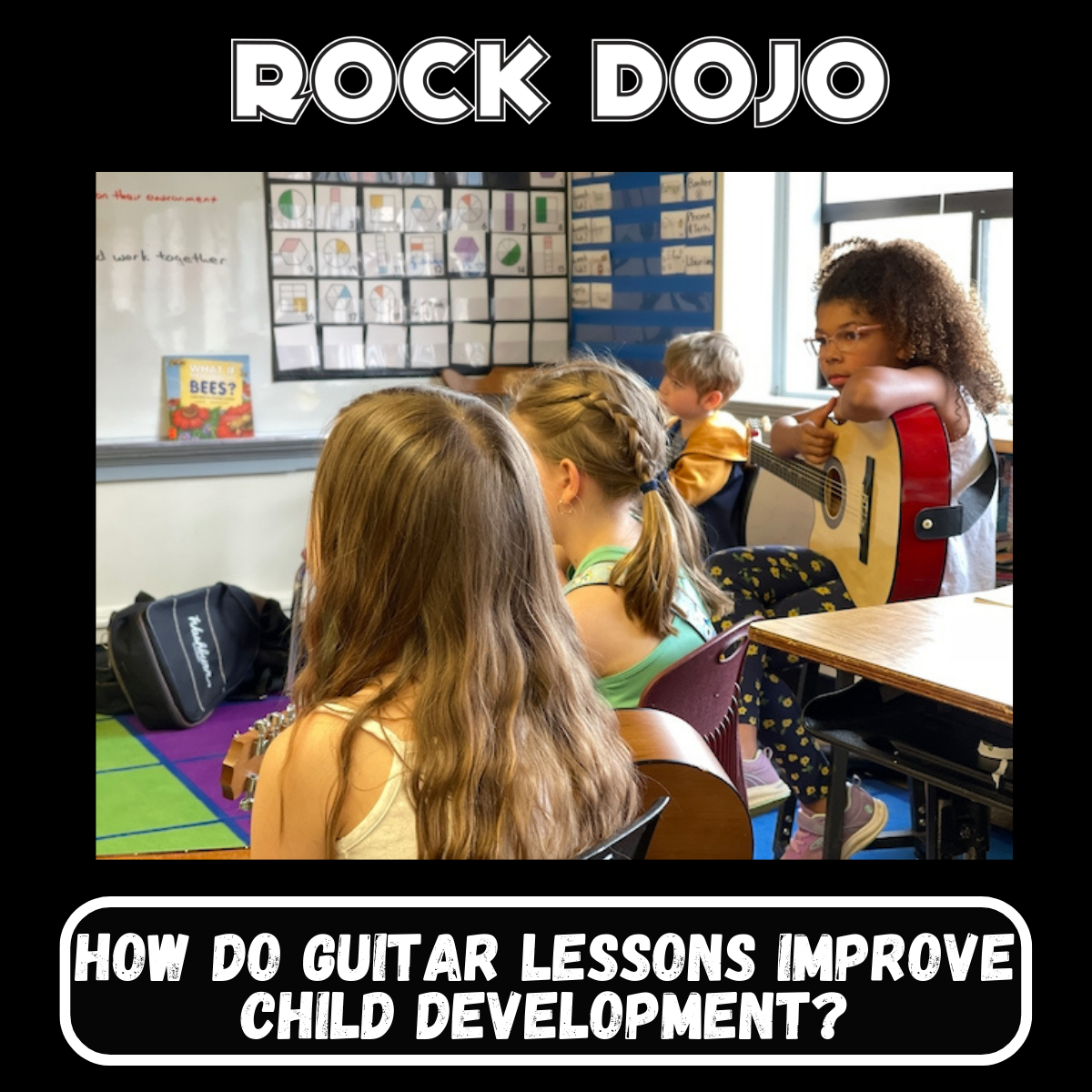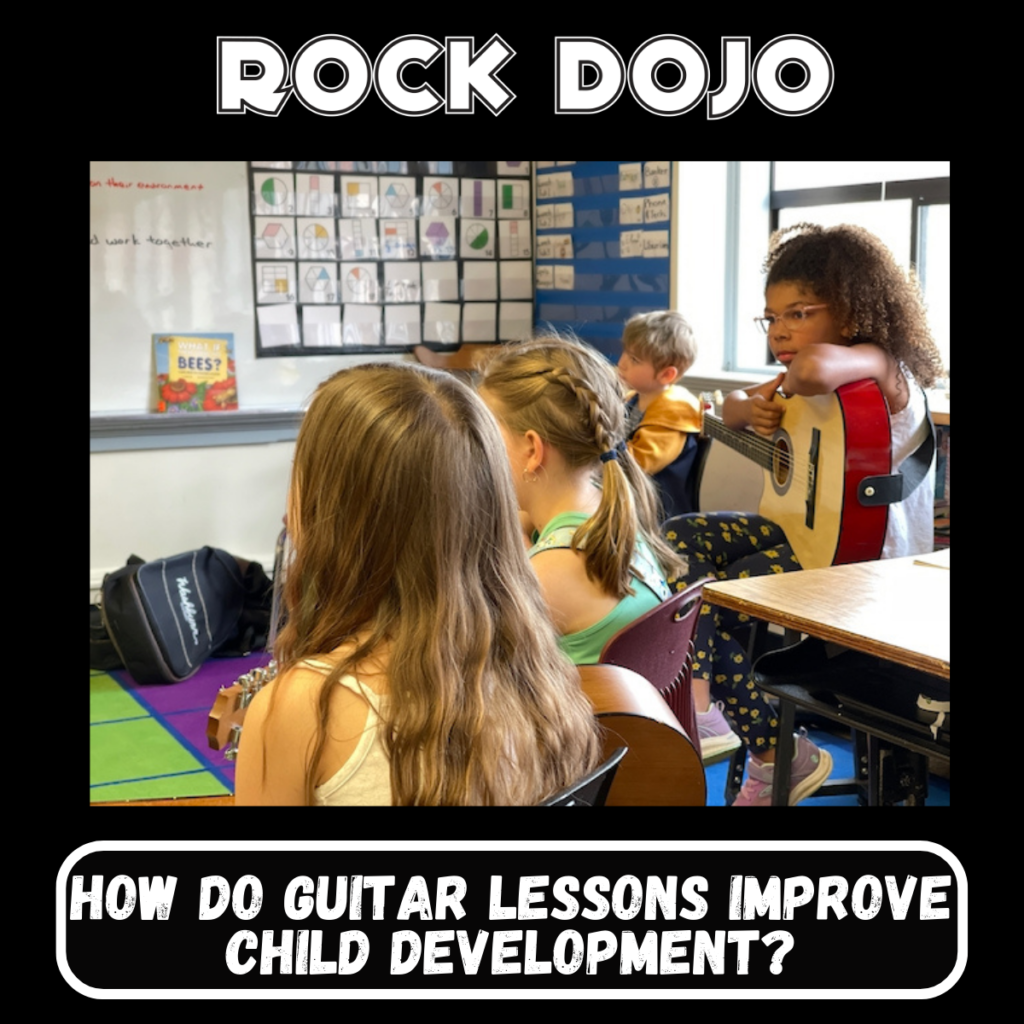 The role of music, and specifically guitar lessons, in child development is significant. At Rock Dojo in Portland, OR, our after-school guitar lessons provide many benefits beyond musical ability. As shared by April Panowicz, a parent of our students, her kids have loved Rock Dojo from day one. They've become so passionate about practicing their guitar lessons that she finds them strumming and practicing independently without prompting.
Cognitive Advancements from After-School Guitar Lessons
Musical training positively affects brain development, enhancing memory, problem-solving, and mathematical skills. Our lessons provide a full brain workout, improving cognitive function and boosting academic success. One of our satisfied parents, Travis Young, was thrilled to see his son's remarkable progress after just three weeks of classes with Rock Dojo.
Building Confidence with After-School Guitar Lessons
Rock Dojo after-school guitar lessons can significantly boost a child's self-esteem. They cultivate resilience by providing a safe space for kids to make mistakes and overcome them. This extends beyond music into all areas of life. Mariah Kiersey praises Rock Dojo for the encouragement and fun her daughter experiences while learning in our classes.
Social Growth through After-School Guitar Lessons
Guitar lessons offer more than just musical skills. They serve as a platform for social interactions, fostering friendships, and improving communication skills. Silvia Gozzini's children loved their first term so much that they are eager for the next time! They are even practicing with their amps at home.
Self-Expression and Creativity in After-School Guitar Lessons
Unlock a world of creative potential and self-discovery. Rock Dojo lessons provide an outlet for emotions and ideas, fostering creativity and enhancing emotional intelligence. Jay Nalbach attended classes with his son and was amazed at the level of detail, insight, and, most importantly, the fun Rock Dojo provides.
Why Choose Rock Dojo for Guitar Lessons
The right place for guitar lessons can make a significant difference. As an award-winning after-school program in Portland, OR, Rock Dojo is committed to providing your child with an engaging and enriching learning experience. Our students' parents, including Diwakar Maharjan and Ian Guerry, have praised our teachers and methods for being awesome with kids and easily accessible.
Time to Rock with Rock Dojo
Invest in your child's musical education with guitar lessons that can catalyze their overall development. Sign up for our fall term classes today, and let's rock the future together! As Kathleen Dixon mentions, her grandson, who lives in Colorado, thought the lessons were awesome and would recommend them to all his guitar buddies. Don't forget to follow Rock Dojo on Facebook and Instagram for more guitar fun!