on Tuesday, May 9, 2017

Power Chords in Rock Music
Power chords are a key element of many styles of rock music. Power chords are built from the root and fifth of any major scale, and its simple shape is easy to rock. As one 11-year-old Rock Dojo student stated, "Without power chords, rock 'n' roll would be rock and flop."
Power Chords on the Guitar
Power chords are easy to play.  Put your first finger on the root note on the sixth string. Then place your third finger—or your pinky if you have small hands—on the fifth string two frets above the root note.
Now that you have the mighty power chord under your fingers, let's check out five awesome power chords songs.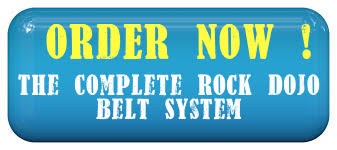 1-TNT-ACDC
2-IRON MAN-BLACK SABBATH
3-YOU REALLY GOT ME-THE KINKS
4-BREAKING THE LAW-JUDAS PRIEST
5-HIT ME WITH YOUR BEST SHOT-PAT BENATAR
ABOUT THE AUTHOR: Brian Parham is the founder of the Rock Dojo in Portland, Oregon, where he teaches hundreds of kids between the ages of 6 and 12 years-old to play, perform, and compose their own original music on the guitar in after-school group guitar lessons. He's also the author of three guitar method books including Guitar for Kids: Rock Dojo The Complete Belt System.