Find a Rock Dojo Class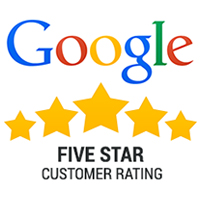 "Brian is a fantastic teacher with a contagious passion for music. Our son is doing group lessons after school and loves it! I would highly recommend Rock Dojo for anyone with an interest in playing guitar."
~5-Star Google Review from Signe G. in Portland, Oregon
We go where the kids are.
Affordable After-School Group Guitar Lessons in Portland
The Rock Dojo is an award-winning guitar program for kids in Portland, OR. Based on a simplified martial arts belt system, students between the ages of 6 and 12 years-old learn to play, perform, and compose their own original music on the guitar during after-school group guitar lessons.
*weeks may vary depending on the location and will be reflected in the price
Do you have questions? Call us at 503.484.6417

Private Group Guitar Lessons

$215 for 8-weeks
Bring the award-winning Rock Dojo group guitar lessons to your home, school, or community center in Portland, OR. Contact us today to book group guitar lessons!

Private Guitar Lessons
$520 for 8-weeks
Leverage the power of ROCK to help your child cultivate the skills of success! During the Rock Dojo private guitar lessons, we use music as a vehicle to teach kids the skills and the mindset they need to be successful in music and in life! All private lessons come with student success training, which includes: SMART goal setting sessions, student evaluations, skill assessment and a final project.
Call us at 503.484.6417 to sign-up today!