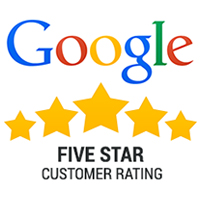 "My son participated in the Rock Dojo in the level of commitment that he demonstrated to achieve higher belt levels was amazing! It was clear that he was motivated to progress and, as such, he learned important skills like hard work, perseverance, and time management. I don't have to tell you these are important skills that translate well beyond music performance."
– Jenny Osborne, Director, Pacific Crest Community School
Why Study Guitar with the Rock Dojo?
Rewarding Belt System: Our unique system makes learning to play the guitar fun & accessible for kids between 6 – 12 years-old.
Success Skills: Our students leverage the power of rock guitar to learn the transferable skills they'll need to succeed on the bandstand, in the classroom, or anywhere else!
Creativity: Students learn to express their own authentic voice on the guitar, so they can channel that authenticity and creativity towards challenges they encounter throughout life.

Social Skills: Students learn valuable skills like teamwork, leadership, and communication as they master the fundamentals of playing a musical instrument with their friends.
Guitar Lessons for Groups and Individuals
In four short guitar lessons, your kids will learn to play and compose their own original guitar music. How is this possible? First, we love to teach! We are passionate about music education and all the benefits your child earns through learning. Second, at Rock Dojo, we developed award-winning guitar lessons. Our system is based on the incentives established by the martial arts belt system. Your kid starts with a white belt and graduates with a black belt in rock!
Designed for kids 6-12 years old. You can enroll your child in group lessons or individual private lessons below. 
Location: 5605 NE Killingsworth Street. Portland, OR 97218
Two Options to Choose From
Click on a private lesson package below to get started.